Culinary Arts Of
World Cuisine
Bringing a new interpretation to world cuisine with farm to table tastes.
IN BIBLOS LIFE TASTES BETTER
An impressive atmosphere with a view of the Aegean Sea and epicurean tastes and flavours with an impeccable service…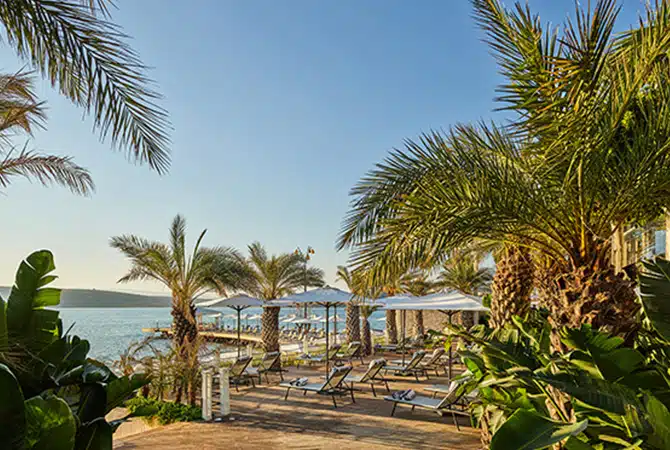 Witness the colorful view of surf bay by the Biblos' private beach while enjoying your signature cocktail of Biblos Beach Club.
Taste Biblos' Fresh Flavour in a Natural Atmosphere
Biblos, invites you a journey of taste under the ancient olive trees; a journey that consists of local delights and daily treats made with products gathered from the Biblos gardens for its magnificent menus as per its "from the farm to the table" philosophy.
For more information
+90 232 335 00 00
To Discover the Culinary World of Biblos...