Explore the vibrant, Ancient Aegean Area and its historic destinations;
home to some of the most fascinating sights and natural riches in the world.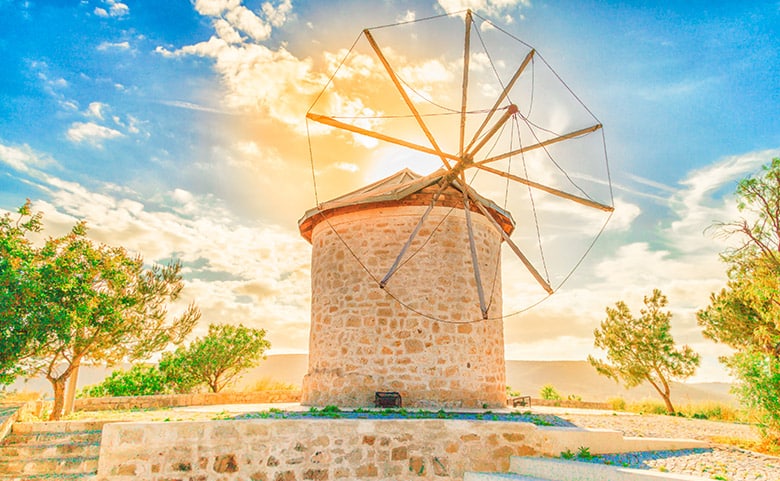 What Comes to Mind When You Say Alaçatı
Nature full of beautiful riches in four seasons
Clean air
A sparkling sea
Narrow streets, stone houses with bay windows
Windmills
One of the most important surfing addresses in the world
Walk through narrow cobblestone streets and stone houses.
Enjoy the rich gourmet cuisine of the Aegean.
Try the gummy ice cream.
Enjoy a cup of coffee in a cafe with blue shutters.
Walk from stall to stall at the vibrant street bazaars.
Alaçatı is at only 5 km distance to Biblos.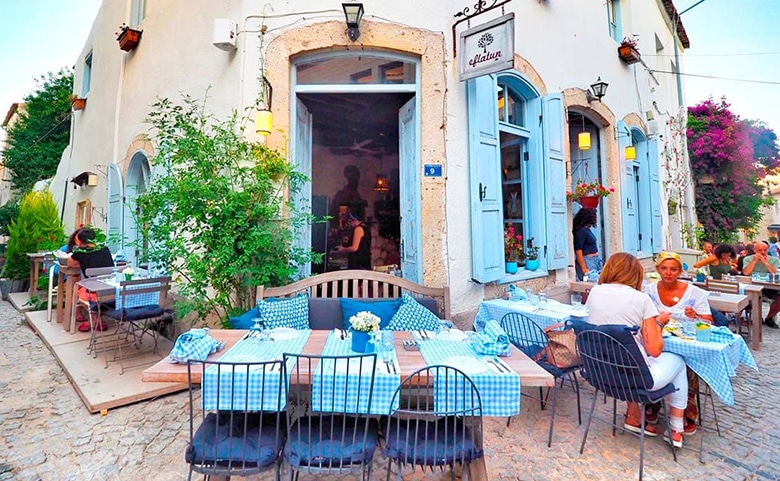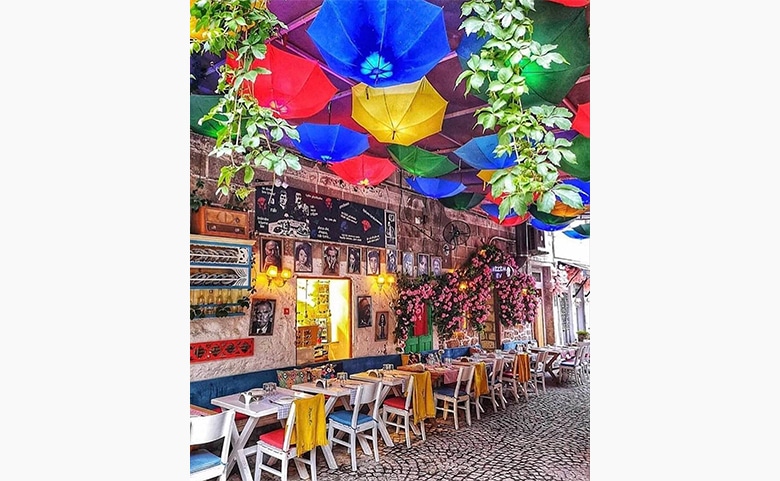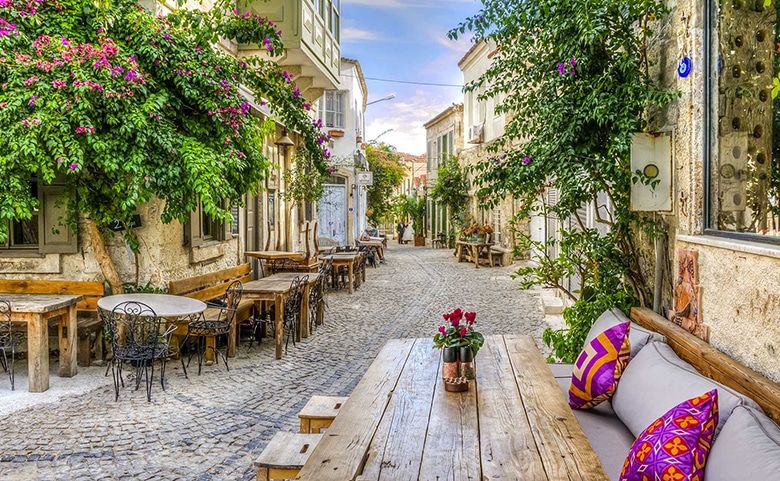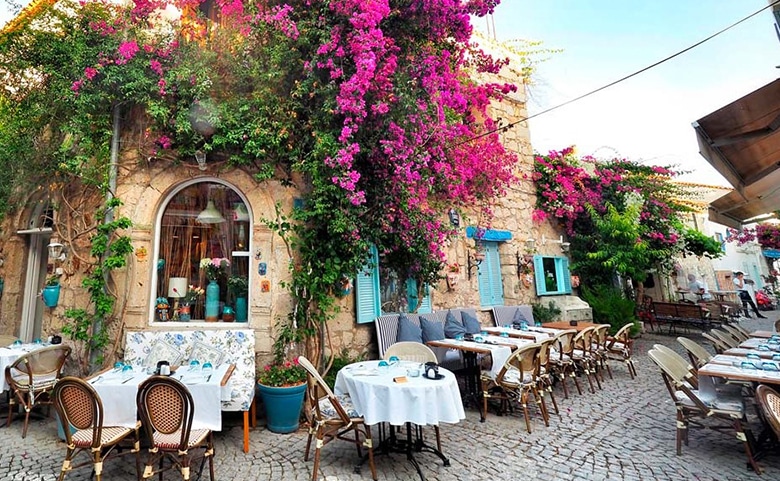 A heritage sight; a near liberated area that brings the traces of history to the present without losing much of its essence while preserving its sense of neighbourhood… Hacımemiş, with its architecture that does not compromise on the stone texture unique to Alaçatı, is where antique shops, galleries, design shops, workshops and art permeate your soul. Do not forget to spend a few idle hours at the pleasant cafes and restaurants of Hacımemiş, accompanied by vibrant, different tastes.
Hacımemiş District is only 5 km away from Biblos.
Isodia Tis Thetokoy Church, built in 1874 and dedicated to the Virgin Mary, opened for worship as the Bazaar Mosque in 1923 and restored in 2010 with a section that can be closed during prayer.
Bazaar Mosque (known as Pazar Yeri Camii to locals), offers a fascinating wealth with its icons, which are preserved as they are, and mosaics decorated with black and white pebbles, called podima or kroka (crocodile's back), covering the entire courtyard.
Bazaar Mosque is 4 km from Biblos.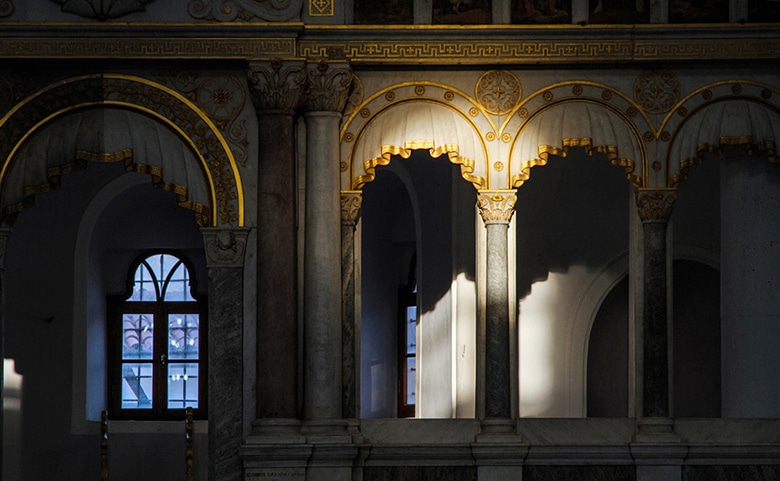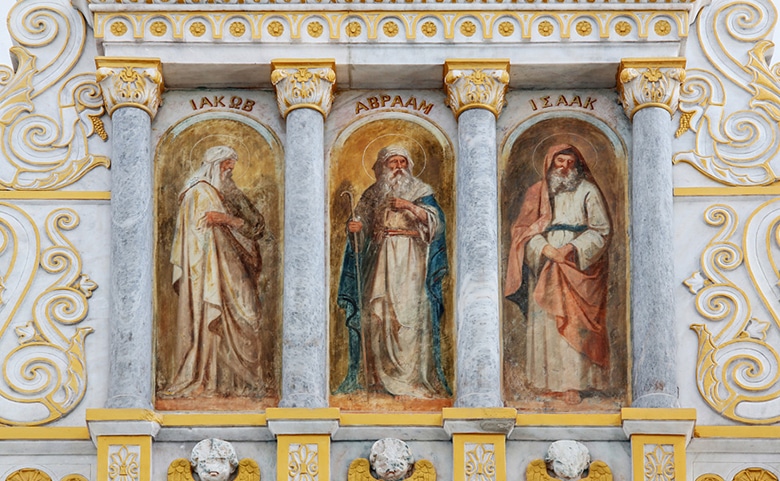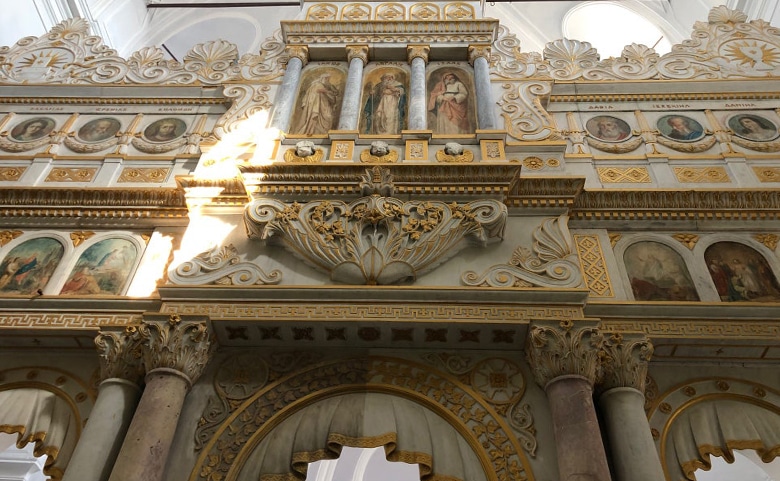 Located in one of Turkey's most beautiful bays, in the heart of Alaçatı surfing paradise, Port Alaçatı offers accommodation, yacht maintenance and repair, environmental services and many other services. Port Alaçatı Marina is the ideal spot for excellent opportunities for boat enthusiasts with its delightful restaurants and cafes and its various events.
Port Alaçatı Marina is located 1 km from Biblos.
One of the chosen spots by surfers, Alaçatı is an irrevocable hub for windsurfing, kitesurfing and SUP surfing enthusiasts of all ages for 12 months of the year.
This sport, which combines balance, self-confidence and physical endurance, turns into a colourful show in the deep blue waters of the Aegean.
As one of the most important surfing centres in Europe where Biblos is located, Alaçatı allows you to experience these passionate sports and take lessons from expert instructors.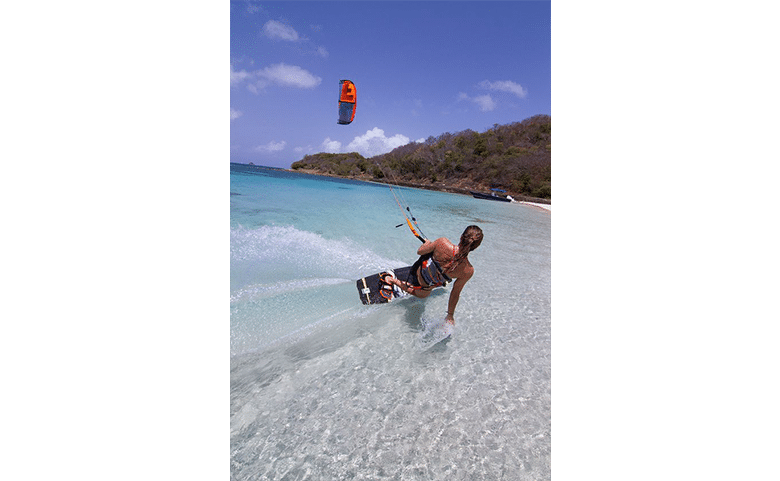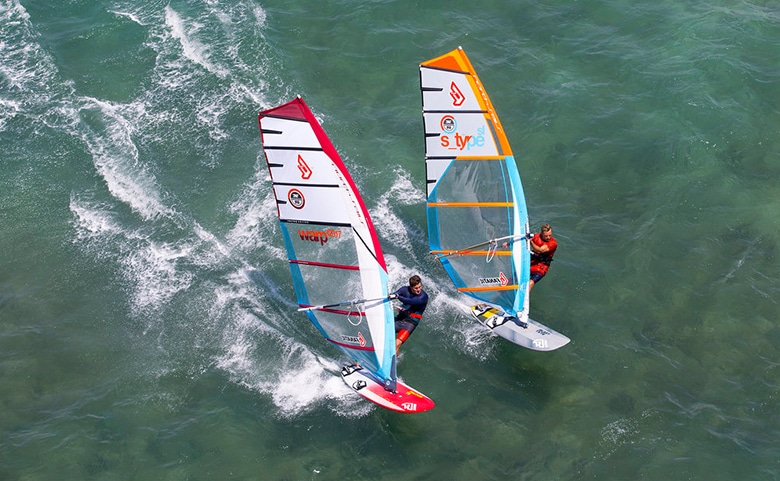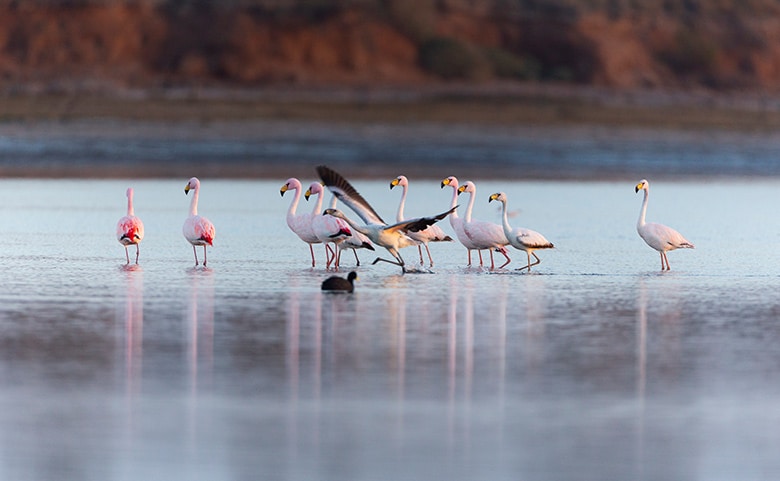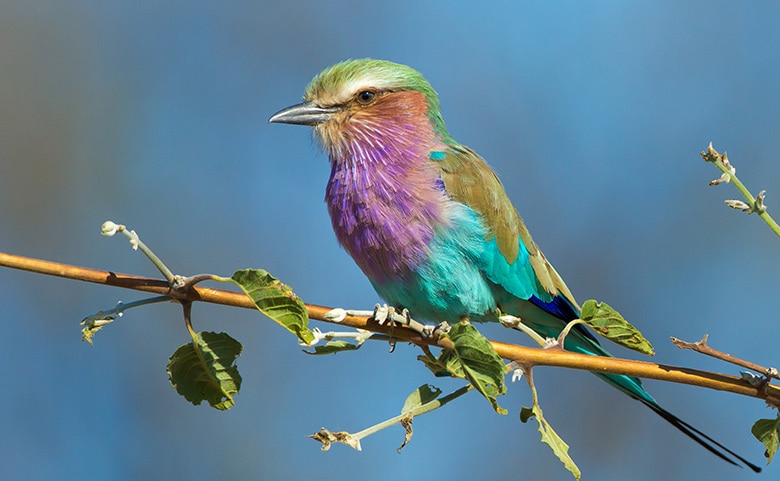 A Matchless Natural Marvel; Alaçatı Wetlands
Çeşme Alaçatı Wetlands, covers an area of approximately 250 hectares as a lagoon formation. As a salty natural environment where freshwater meets the sea, it shares its fascinating nature with visitors 12 months of the year.
Alaçatı Wetlands has a unique beauty and hosts rare plant species and flamingos throughout the year, which have become one of the symbols of Alaçatı. In addition, bird species such as Stilts, Fantails and Golden Plovers draw attention as important bird species seen in the area.
During your visit to Alaçatı Wetlands where you will have the chance to observe nearly 150 bird species, you can take magnificent photos and experience an unforgettable day surrounded by nature.
Alaçatı Wetlands is at only 2 km distance to Biblos.
Big Fish Turkey brings together competitive fishermen from different parts of Turkey and Europe for 14 years. Hosting dozens of boats and hundreds of competitive fishermen in September every year, Big Fish Turkey is the competitive fishing tournament with the highest number of
participants in Turkey.
The competition, in which the biggest fish record was broken last year with the 88 kg Baracuda, also attracts great attention around the world.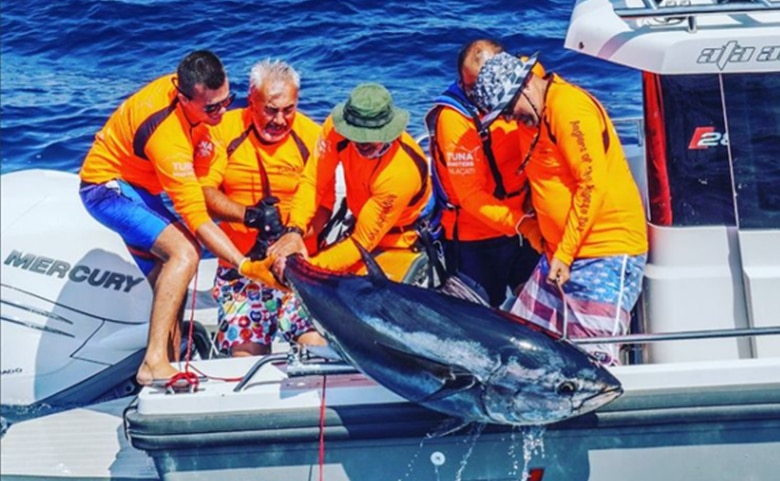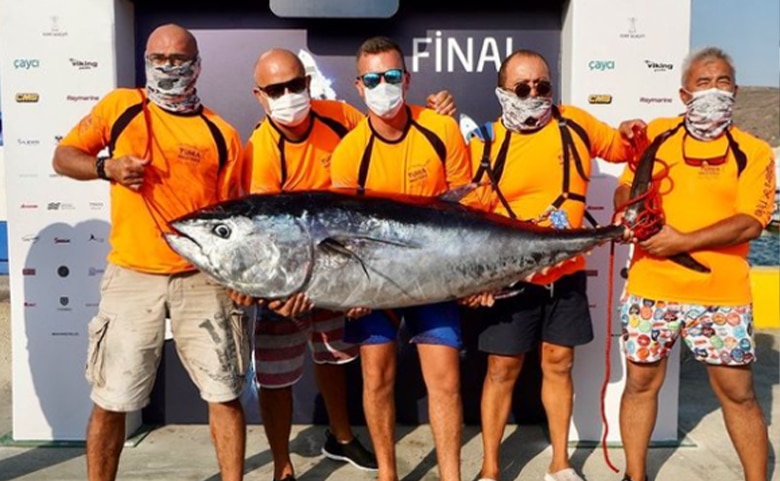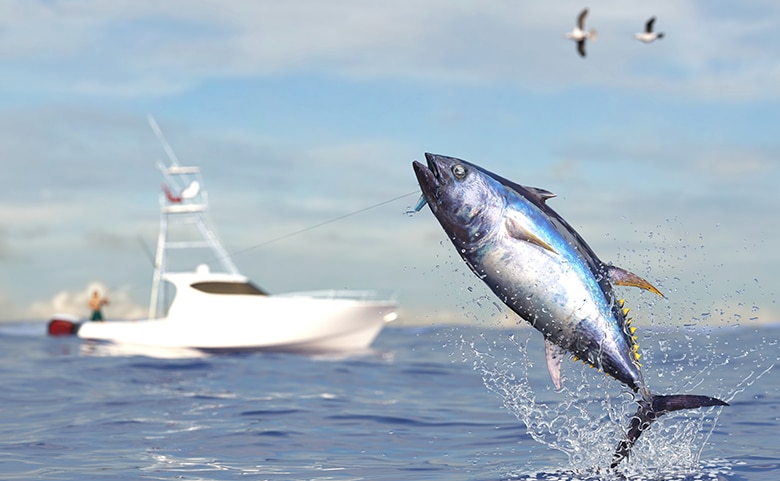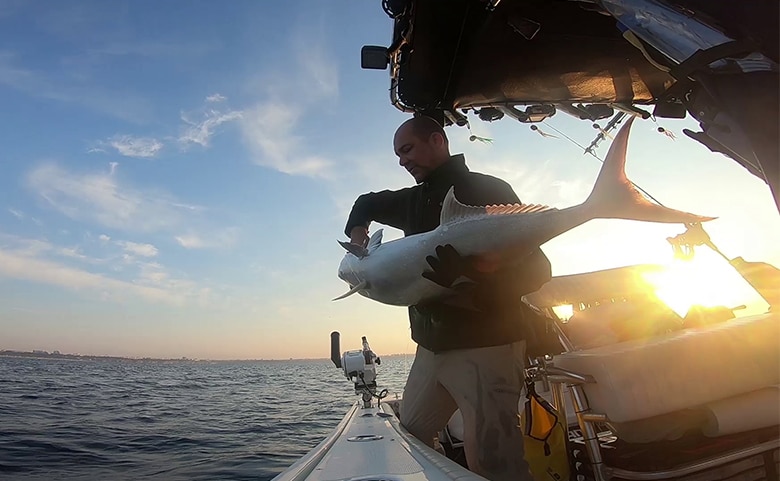 Biblos guests have the chance to go on a delightful open sea fishing trip with a private boat that we will be pleased to book for you. You can be a part of an adventurous journey of discovery; a unique experience that you can live alone or share with your loved ones in the deep blue waters of the Aegean.
Don't Forget To Visit Local Markets.
Monday – Ildırı Village Market
Wednesday – Reisdere Village Market
Thursday – Ilıca Market
Saturday – Alaçatı Market
Sunday – Cesme Market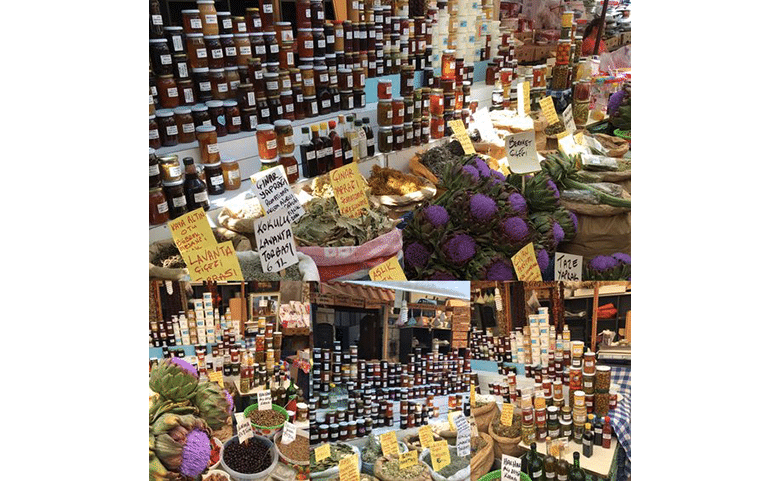 While enjoying your holiday at Biblos, explore the Aegean with the privilege of a private transfer and guide.